Basic SSIS Catalog Dashboard in Power BI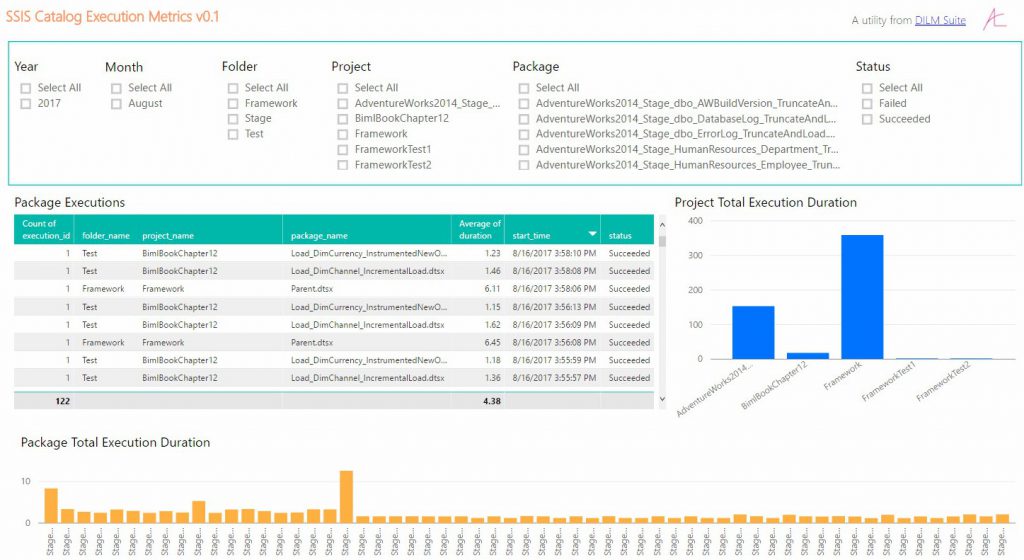 Download a basic SSIS Catalog dashboard, built in Power BI desktop, free. Included in the download is a Power BI Template file.
A T-SQL script is also included to create a custom schema in SSISDB, and a view in the custom schema that is used by the dashboard: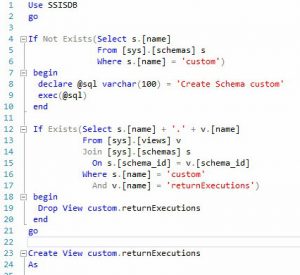 Enjoy!
:{>