Description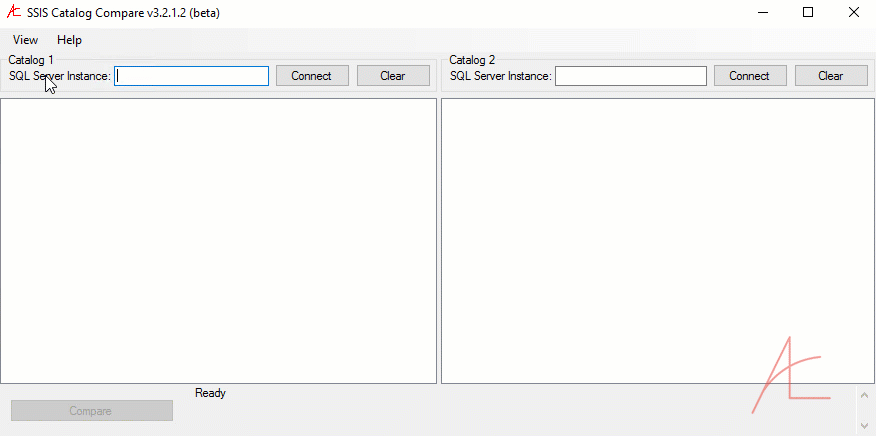 SSIS Catalog Compare version 3 is ready to lift and shift your enterprise SSIS to the cloud!
"How can I know my SSIS Catalog in Production matches my QA Catalog or my Azure Data Factory SSIS Integration Runtime?"
"One deployment package took 40 minutes to deploy – given the task to deploy over 400+ SSIS packages – that took a very long time – longer than I had for the deployment of the project. When I found the Catalog Compare tool, it took the deployment of 400 packages to 3-5 minutes per package (or less) with repeatable results in each environment. It's simple and you can check your code in after you are done or give it to someone else to deploy without lengthy training and explanations on how to deploy the package correctly with variables and environments for each server. It's a super time-saver with a 'keep it simple' front end to compare against development, QA, or Production environment."
– ETL Architect
"I tried to reconcile two SSIS Catalogs for a week. I used SSIS Catalog Compare and was finished in less than one hour."
– Enterprise Architect
"Hey, I demoed Catalog Compare to [a team member] and [another team member] last Thursday and it ended up saving them hours of work. I looked like a hero and so did you."
– Enterprise Data Engineer
Your purchase includes one year of maintenance and upgrades.
Current version is 3.3.0.4 – compatible with SSIS 2017 and SSIS in Azure! New in v3:
Improved connection experience with ADF Integration Runtime
Values Everywhere
Project Connections

Project Connection References

Package Connections

Package Connection References
Updates in v3.3.0.4:
Bug Fix: Fixed improper handling of parameters named with less than three characters.